German Interior Minister: "Islam Does Not Belong to Germany"
"Islam does not belong to Germany. Germany is shaped by Christianity. This tradition includes work-free Sundays and church holidays and rituals such as Easter, Pentecost and Christmas…. My message is that Muslims have to live with us, not next to or against us." — Horst Seehofer, Germany's new interior minister
"Many Muslims belong to Germany, but Islam does not belong to Germany. Islam is at base a political ideology that is not compatible with the German Constitution." — Beatrix von Storch, Alternative for Germany (AfD)
"The state must ensure that people feel safe whenever they are in the public realm. People have a right to security. This is our top responsibility. It means that there should not be any no-go areas — areas where no one dares to go. Such areas do exist. We must call them by name. We must do something about it." — German Chancellor Angela Merkel, RTL television, February 26, 2018
Germany's new interior minister, Horst Seehofer, in his first interview since being sworn in on March 14, has said that "Islam does not belong to Germany." He has also vowed to pursue hardline immigration policies, including the implementation of a "master plan" for speedier deportations.
Seehofer's remarks prompted an immediate firestorm of criticism from the self-appointed guardians of German multiculturalism, including from Chancellor Angela Merkel, who has repeatedly insisted that "Islam belongs to Germany."
The backlash will raise questions about how much Seehofer — a former minister-president of Bavaria and a vocal critic of Merkel's open-door migration policies — will be able to accomplish during his tenure.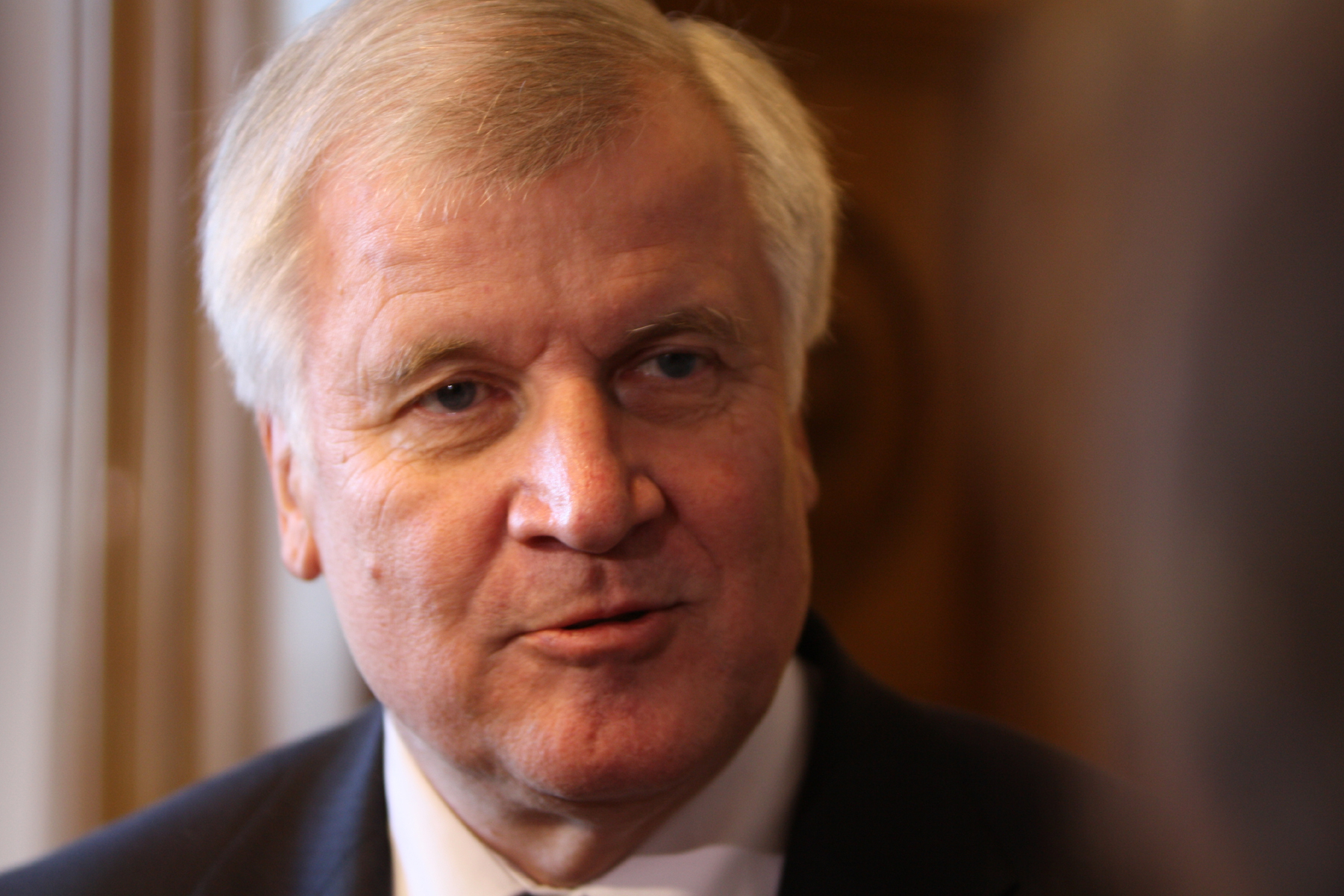 Germany's new interior minister, Horst Seehofer, whose hardline remarks about immigration elicited harsh criticism from the country's multiculturalists, as well as from Chancellor Angela Merkel. Photo: Wikipedia.
In a March 16 interview with Bild, Germany's largest daily newspaper, Seehofer was asked if Islam belongs to Germany. He responded: "No. Islam does not belong to Germany. Germany is shaped by Christianity. This tradition includes work-free Sundays and church holidays and rituals such as Easter, Pentecost and Christmas."
Seehofer added that Muslims living in Germany are "of course" part of Germany. But that does not mean, he said, "that we therefore, out of false deference, give up our country's traditions and customs." He added:
"My message is that Muslims have to live with us, not next to or against us. To achieve that, we need mutual understanding and consideration, which is only achieved by talking to one another."
Seehofer's commonsensical remarks opened yet another chapter in the decade-long debate over the phrase, "Islam belongs to Germany." The words were first uttered in September 2006 — at the time there were 3.5 million Muslims in Germany, compared to more than six million today — by then Interior Minister Wolfgang Schäuble.
Speaking ahead of the first-ever German-Islam Conference, an institutionalized dialogue between representatives of the German government and of Muslims in Germany, Schäuble said:
"Islam is a part of Germany and a part of Europe. Islam is a part of our present and a part of our future. Muslims are welcome in Germany."
The phrase was repeated in October 2010 by Germany's then president, Christian Wulff, during a keynote speech to mark the 20th anniversary of German reunification. Wulff proclaimed that "Islam belongs to Germany" because millions of Muslims now live there:
"Christianity doubtless belongs to Germany. Judaism belongs unequivocally to Germany. This is our Judeo-Christian history. But now Islam also belongs to Germany (Der Islam gehört inzwischen auch zu Deutschland)."
Wulff then quoted the German poet Johann Wolfgang von Goethe, who in his West-Eastern Divan (West–östlicher Diwan, 1819) wrote: "He who knows himself and others will understand: East and West are no longer separable."
Since then, Merkel has repeatedly stressed that "Islam belongs to Germany." During a January 2015 meeting in Berlin with Turkish Prime Minister Ahmet Davutoglu, she declared: "Former German President Christian Wulff said: 'Islam belongs to Germany.' That is true. This is also my opinion." Six months later, during Ramadan, Merkel said: "It is indisputably obvious that Islam now belongs to Germany."
The same day that Bild published Seehofer's comments, Merkel, through her spokesman, Steffen Seibert, distanced herself from the new interior minister: "Muslims belong to Germany, their religion also belongs to Germany, Islam too. We must do everything we can to ensure good relations between different religions."
By contrast, the AfD parliamentary leader in Saxony-Anhalt, André Poggenburg, said that Seehofer's statement that well integrated and loyal Muslims belonged to Germany, but that Islam does not, was a "core message" of his party. He said that Seehofer's comments "affirm how right we are."
The deputy leader of the anti-immigration Alternative for Germany (AfD), Beatrix von Storch, has said: "Many Muslims belong to Germany, but Islam does not belong to Germany. Islam is at base a political ideology that is not compatible with the German Constitution."
Alexander Gauland, another deputy leader of the AfD, elaborated: "Islam is not a religion like Catholicism or Protestantism. Intellectually, Islam is always linked to the overthrow of the state. Therefore, the Islamization of Germany poses a threat."
Seehofer has also promised to crack down on criminal migrants and speed up the deportation of migrants whose asylum applications have been rejected. He added: "There must be a consensus throughout Germany that we will no longer tolerate lawless zones."
ER recommends other articles by The Gatestone Institute
About the author
Soeren Kern is a Senior Fellow at the New York-based Gatestone Institute.
Featured image courtesy of Sputnik Brazil