South African parliament brings country one step closer to seizing land from white farmers
RT
MPs in South Africa have adopted a report on a proposed change to the constitution, which would allow land to be seized from white owners without compensation. An attempt to stop it in court failed last week.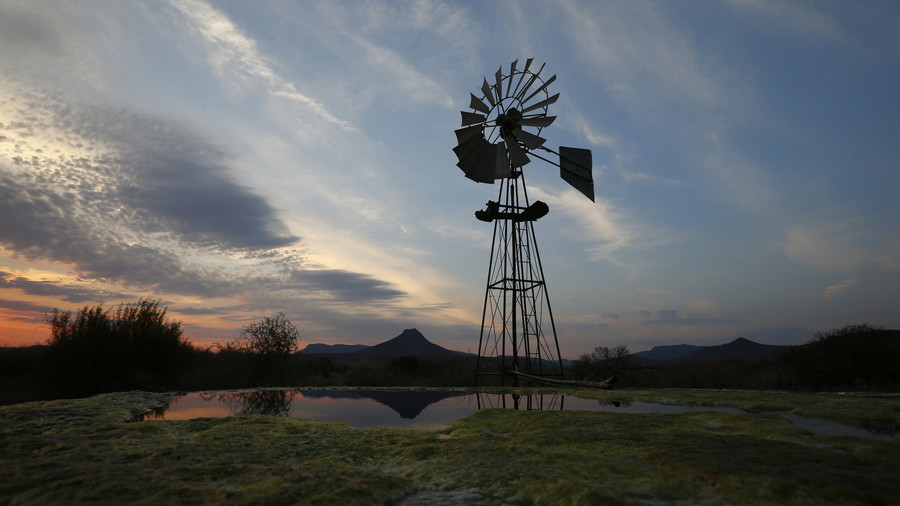 On Tuesday, South African parliament approved a report which recommends changing the national constitution to allow the state to take privately-owned land without compensation as long as it is justified by public interest. Redistribution of land, supporters believe, would be beneficial to the South African public.
President Cyril Ramaphosa, who came to power in February, has made it a priority for the ruling African National Congress (ANC) to adopt a racially-loaded amendment to the country's constitution. A small white minority owns most of the farmland in the former colony, and ANC insists that it's a historic injustice that needs rectifying.
This is just one step in a lengthy legal process of changing the nation's foundational law in accordance with Ramaphosa's vision. The next would be drafting a bill enacting the constitutional amendment, followed by a period of public feedback before it can be put to a vote. Both chambers of the Parliament will then have to approve the bill before it is sent to the president for signing into law.
The main opposition Democratic Alliance (DA) and some rights groups are critical of the plans, saying they would scare off international investors and potentially damage the national economy. DA said ahead of the Tuesday parliament debate that it may go to court to stop the proposed reform.
But last week's decision by South African High Court may be an indicator that such a challenge may not be successful. Last Friday the court rejected a challenge brought by AfriForum, a group representing mainly white Afrikaners, requesting the judiciary to overturn the parliamentary report and thus stop the reform process.
The group argued that the committee broke the rules when it appointed an external service provider to compile the report. It also said the MPs failed to consider over 100,000 submissions opposing the constitutional change.
Afriforum, which mostly consists of Afrikaners, the descendants of South African white colonist farmers, said it will continue to fight the reform, including through legal action.
The expropriation without confiscation amendment may not be finalized before parliamentary election scheduled to be held in May next year. The ANC is using the land reform to whip up public support before the ballot.
Ironically, the racially-sensitive issue was raised a day before South Africa commemorated the anniversary of the death of Nelson Mandela, the former president of the ANC and the country itself, who is credited for destroying the apartheid regime.
************
ER recommends other articles by RT