ER Editor: UPDATE – another very sick Israeli man of 88 years has also died. See 88-year-old collapses and dies several hours after being vaccinated. And an elderly Swedish man with multiple health problems has also died. We ran the first few paragraphs of this Swedish report through a translate function:
A multi-sick man at the age of 85 has died in Kalmar.
The man died the day after he was vaccinated with the Pfizer / Biontech vaccine.

A 85-year-old man has died the day after he was vaccinated with the Pfizer / Biontech vaccine. The man was multi-sick and lived in a special accommodation in the Kalmar Region. He died of a suspected cardiac arrest but the cause of death has not yet been determined, the Medical Products Agency informs TT.

- We can not really say anything at the moment about a possible causal link because there is no established cause of death, says Veronica Arthurson, unit manager for drug safety at the Medical Products Agency.

The incident will now be investigated. She points out that there is nothing in the large clinical studies done on the vaccine that suggests that it causes side effects related to heart disease.
Following a handful of reports, including one involving a priest from the Philadelphia area who volunteered as a trial participant (ER: Father John Fields), about patients who received a vaccine dying in the weeks following the second dose, one man in Israel has died 2 hours after receiving the vaccine.

According to reports in the Israeli press, a 75 year old man from Beit Shean died Monday morning from a heart attack about 2 hours after receiving the vaccine.

…

The Israeli Health Ministry released a statement on the death: "A 75-year-old man from the north of the country suffering from active heart disease and malignant disease, who has undergone a number of heart attacks, was vaccinated this morning against the coronavirus and died at home shortly after the procedure."

…

News of the man's death follows reports that 5K out of the first 215K recipients of the vaccine in the US reported some kind of "adverse health impact event", which could be anything that seriously limits an individual's ability to function and/or complete daily tasks. These events should be severe enough to require medical attention, but exact details are unclear.
What on earth was such a sick man doing, receiving a risky, experimental vaccine?
But it gets worse …
This short report from FreeWestMedia deals with the story from Switzerland, which the Zerohedge piece below reports on. See Vaccinated on Christmas Eve, dead five days later. Note in this story that the first vaccine recipients in Switzerland are the elderly and dementia patients, i.e. seriously fragile people who would never be considered suitable trial subjects for an experimental vaccine. But this is effectively what they are:
The first serious incident occurred in the canton (ER: of Lucerne) whose health director Guido Graf (CVP) wanted to be the first to start the Corona vaccinations. On Christmas Eve, vaccinations started on dementia patients.

The canton Lucerne was thus the site of the first vaccinations in Switzerland which was launched last week, with injections given primarily to elderly people. Switzerland has received 107 000 vaccine doses and expects some additional 250 000 per month starting next year.

On December 26, the resident complained of urethral and abdominal pain. He kept getting restless, his blood pressure dropped and his pulse increased. The doctor in charge examined the vaccine recipient one last time on Sunday evening, December 27. He was calm, but his stomach was painful under pressure. On Monday, the nursing home did not report on the patient's condition. On Tuesday morning the doctor was informed by email about his patient's worsening general condition. The patient had already died when the doctor was eventually called. The patient, apart from having dementia, had been considered healthy before the shot. (ER: How can a person be considered 'healthy' when, by definition – with dementia, they are NOT. And how could a dementia patient give informed consent?)
According to a New York Post report, this man had ALSO received a flu shot and had reacted badly to it: 'The resident, who received the coronavirus vaccine on Christmas Eve, had previously reacted negatively to the flu shot, according to the report.'  In what universe … ?
Every MSM story we read about these deaths are always quick to add that it wasn't caused by the vaccine. Which they obviously CANNOT be certain of.
********
Swiss Patient Dies Shortly After Receiving Pfizer COVID Vaccine
After an Israeli man reportedly died just 2 hours after receiving his first dose of the COVID-19 vaccine, authorities in the Swiss Canton of Lucerne said on Wednesday that one of the first people in the country to receive the vaccine has died, though whether his death had anything to do with the inoculation hasn't yet been determined.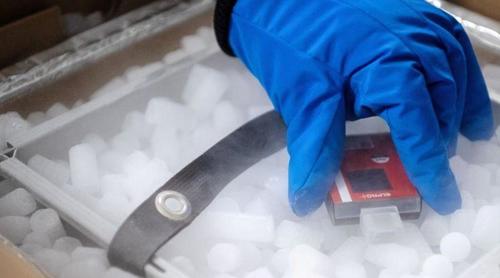 The canton has yet to release any additional details about the exact amount of time that passed between the inoculation and the man's death.
Lucerne was the site of the first vaccinations in Switzerland beginning last week, with a shot from Pfizer and its German partner BioNTech given primarily to elderly people. Switzerland has received 107K vaccine doses, so far, and expects to get 250K per month starting next year.
"We are aware of the case," a spokesperson said, before adding that the death had been referred to Swiss drugs regulator Swissmedic. Swissmedic didn't comment further.
Pfizer and BioNTech's vaccine is the only vaccine approved, so far, in Switzerland. The EU has just started approving the jabs on an emergency-use basis, with the first injections starting earlier this week.
************
••••
The Liberty Beacon Project is now expanding at a near exponential rate, and for this we are grateful and excited! But we must also be practical. For 7 years we have not asked for any donations, and have built this project with our own funds as we grew. We are now experiencing ever increasing growing pains due to the large number of websites and projects we represent. So we have just installed donation buttons on our websites and ask that you consider this when you visit them. Nothing is too small. We thank you for all your support and your considerations … (TLB)
••••
Comment Policy: As a privately owned web site, we reserve the right to remove comments that contain spam, advertising, vulgarity, threats of violence, racism, or personal/abusive attacks on other users. This also applies to trolling, the use of more than one alias, or just intentional mischief. Enforcement of this policy is at the discretion of this websites administrators. Repeat offenders may be blocked or permanently banned without prior warning.
••••
Disclaimer: TLB websites contain copyrighted material the use of which has not always been specifically authorized by the copyright owner. We are making such material available to our readers under the provisions of "fair use" in an effort to advance a better understanding of political, health, economic and social issues. The material on this site is distributed without profit to those who have expressed a prior interest in receiving it for research and educational purposes. If you wish to use copyrighted material for purposes other than "fair use" you must request permission from the copyright owner.
••••
Disclaimer: The information and opinions shared are for informational purposes only including, but not limited to, text, graphics, images and other material are not intended as medical advice or instruction. Nothing mentioned is intended to be a substitute for professional medical advice, diagnosis or treatment.