ER Editor: We are not financial experts, alas, but we smell from this Zerohedge report (severe MSM alert) that the Rothschilds have been squeezed out of the fiat currency / central bank system they put in place all around the world and controlled for at least a couple of centuries. Taking a flagship bank private, they are not seeking the financial help of public capital, according to the report below. Why? Because they know they can't get it? That they're selling an asset to obtain needed funds, which is puzzling. If they own the monetary system and can print as much as they want, why are they doing this? What's really going on?
The Quantum Financial System or QFS is rumoured to be up and running in the background, which places real (and vast) public assets in guarded hands. Benjamin Fulford addresses this point in this week's blog post [half is behind a paywall], noting that a regular transfer of his personal funds was instantaneous instead of taking the usual amount of time through the very cumbersome Swift system (KM stands for Khazarian Mafia):
MI6 sources say the quantum financial system took over the KM's SWIFT interbank settlement system on February 1st. This writer experienced this on Sunday when a money transfer arrived instantly instead of the following Monday for a similar transfer made last month. The creator of the QFS says "the advancement in IT infrastructure including DLT or Distributed Ledger Technology commonly known as blockchain simply means all the world's national banking systems are aligned. … The replacement of the world banking IT is designed to reset all debt."
This will be debt that is not owing to the Rothschilds, debt that they can no longer make a profit from. We recommend the beginning of his blog post to see the full scale of the debacle for this family.
***
We remind readers that Benjamin de Rothschild, a major banking operator, living and working between Switzerland and France, died suddenly in a healthy state at the age of 57 in early 2021, at the same time that a Barclay's bank twin passed, at the same time as Sheldon Adelson and the owner of Sweet 'n Low.
********
Rothschild Family Offers To Take Flagship Bank Private In $4 Billion Deal
The iconic Rothschild family, whose accumulated if mostly hidden wealth is according to some among the world's greatest fortunes, is planning to take its flagship investment bank, Rothschild & Co, private. The bank, whose predecessors helped finance the Duke of Wellington's victory over Napoleon in 1815 at the battle of Waterloo, announced Monday that its main shareholder plans a tender offer valuing the firm at about €3.7 billion, or $4 billion.
The move, which comes at a time when many of its peers are going the opposite route and seeking public capital, would end public ownership of a firm that in one form or another has been listed since 1838, according to a spokeswoman. As Bloomberg notes, the private buyout will mark the latest step in the family's efforts to cement control, after a 2012 reorganization effectively brought the French and British businesses under one roof and simplified the organization structure.
Like most standalone contemporary investment banks, the Paris-based firm generates the majority of its revenue from providing financial advisory to what can easily be called the deepest rolodex in the world, though it also has a wealth and asset management unit as well as merchant banking business. Led by the 42-year-old Alexandre de Rothschild since 2018 (whose great, great, great, great grandfather is Mayer Amschel Rothschild, founder of the Rothschild dynasty), the bank has been expanding in the US and managed to sidestep much of the slump in the market for deal advisory, ranking 6th by the number of mergers and acquisitions last year according to Bloomberg.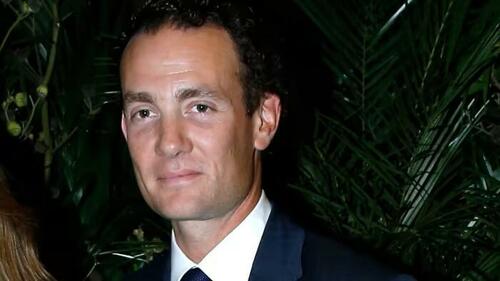 Rothschild & Co has three divisions: global advisory, wealth and asset management, and merchant banking. "None of the businesses of the group needs access to capital from the public equity markets," Concordia, a holding company for the family, said in a statement smugly, at a time when so many of its peers are hurting for advisory revenue. "Furthermore, each of the businesses is better assessed on the basis of their long-term performance rather than short-term earnings. This makes private ownership of the group more appropriate than a public listing."
The Rothschild family's intention to take their boutique company private runs counter to the trend of the past two decades when a wave of smaller advisories such as Evercore and Lazard sought public listings in the US.
Concordia, which is the Rothschilds' family holdings company and already owns 38.9% of the firm's shares and 47.5% of the voting rights, said it expects to offer €48 a share, a premium of 19% over the closing price on Friday for the shares it doesn't already own. Rothschild's shares rose 17% to €47.
The going-private plan comes three months after Evelyn de Rothschild, the former head of the British arm of the banking group, died at age 91. Evelyn and his cousin David de Rothschild, who oversaw the French arm, united the two branches in a move that was seen as a key step in remaining competitive. David took managerial control of the U.K. side of the business in 2004 after his cousin Evelyn retired. Under his leadership and that of his son, the center of power at the lender moved further to Paris. David de Rothschild's side of the family has 39.42% of Concordia's voting rights, while his cousin Eric de Rothschild's has 55.6%, according to Rothschild's annual report.
Four years ago, there was a changing of the guard at the bank, when David de Rothschild stepped aside and passed the reins to his son Alexandre, who became the seventh generation of the family to lead the bank. Under the younger de Rothschild's leadership, it has sought to diversify from its core French and British advisory business, expanding in the US where it has historically struggled and into private equity.
Concordia said it's currently in advanced negotiations with investors and banks to finalize the financing of the deal. If the talks are successful, it intends to file its offer by the end of the first half of 2023.
Rothschild & Co. said it plans to offer a €1.4 dividend to shareholders at its next annual general meeting on May 25. The firm will also propose a €8 exceptional dividend, should Concordia decide to file its offer. The price of the offer would be adjusted downwards by those amounts.
According to the FT, Rothschild & Co has worked on some of the biggest deals in Europe over the past year, including Volkswagen's initial public offering of Porsche, Covéa's $9bn acquisition of Partner Re, the nationalisation of German energy group Uniper and the combination of satellite operators Eutelsat and OneWeb. Its Q3 revenues of €864 million was up 30% year on year. Revenues in global advisory, its largest business, increased 18% year on year to €547 million during the same period. The group warned that 2023 was likely to be a more challenging year given the macroeconomic and geopolitical environment.
In a statement, Rothschild & Co said it had "taken note of the proposed transaction" and had appointed Finexsi, a Paris-based financial advisory company, as an independent expert to deliver a fairness opinion.
The Rothschild firm was founded by Mayer Amschel, who started out buying and selling old coins in a Frankfurt ghetto. In the early 1800s, he sent his five sons to establish bases of Rothschild in London, Paris, Naples, Vienna and Frankfurt. He was successful, and today his descendants are intimately and extensively involved in virtually all aspects of global banking.
The Rothschild name has been the center of dispute between branches of the family for years. In 2018, the firm settled a long-running disagreement with wealth manager Edmond de Rothschild (Suisse) SA, which is managed by a different branch of the family, over the use of the name. As part of that deal, the two companies agreed to unwind their cross-shareholdings.
************
••••
The Liberty Beacon Project is now expanding at a near exponential rate, and for this we are grateful and excited! But we must also be practical. For 7 years we have not asked for any donations, and have built this project with our own funds as we grew. We are now experiencing ever increasing growing pains due to the large number of websites and projects we represent. So we have just installed donation buttons on our websites and ask that you consider this when you visit them. Nothing is too small. We thank you for all your support and your considerations … (TLB)
••••
Comment Policy: As a privately owned web site, we reserve the right to remove comments that contain spam, advertising, vulgarity, threats of violence, racism, or personal/abusive attacks on other users. This also applies to trolling, the use of more than one alias, or just intentional mischief. Enforcement of this policy is at the discretion of this websites administrators. Repeat offenders may be blocked or permanently banned without prior warning.
••••
Disclaimer: TLB websites contain copyrighted material the use of which has not always been specifically authorized by the copyright owner. We are making such material available to our readers under the provisions of "fair use" in an effort to advance a better understanding of political, health, economic and social issues. The material on this site is distributed without profit to those who have expressed a prior interest in receiving it for research and educational purposes. If you wish to use copyrighted material for purposes other than "fair use" you must request permission from the copyright owner.
••••
Disclaimer: The information and opinions shared are for informational purposes only including, but not limited to, text, graphics, images and other material are not intended as medical advice or instruction. Nothing mentioned is intended to be a substitute for professional medical advice, diagnosis or treatment.