ER Editor: So are we going to the gold standard, with all that that entails? A Google search of the topic seems to suggest this is so.
********
Poland Wants More Gold: "The 'Most Reserve' Of Reserve Currencies"
Poland's gold-buying spree isn't over…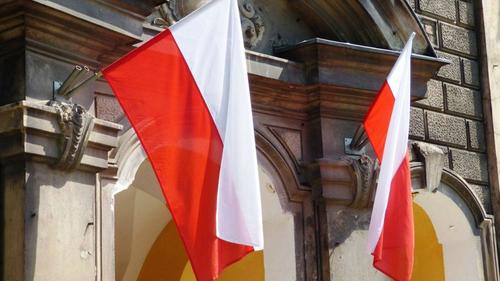 In 2018, the National Bank of Poland began aggressively adding gold to its reserves. Through the first half of 2019, the Polish central bank added more than 100 tons of gold, nearly doubling its reserves.
So, why did Poland decide to significantly increase its gold hoard? In a nutshell, to shield itself from geopolitical risk. In its statement, the bank said:
Gold is the 'most reserve' of reserve assets: it diversifies the geopolitical risk and is a kind of anchor of trust, especially in times of tension and crises."
Now the Poles want to add another 100 tons to their reserves over the next several years. During an interview Monday, National Bank of Poland Governor Adam Glapiński said the bank currently holds 229 tons of gold, about half purchased during his term in office.
Over the course of a few years, we want to buy at least another 100 tonnes of gold and keep it in Poland as well."
Glapiński has made increasing gold reserves a centerpiece of his tenure as National Bank of Poland governor. In January, he said that gold's share of the central bank's reserves should rise to 20% during his next term. Currently, the Polish central bank holds about 9% of its reserves in the yellow metal.
Not only has Poland added significantly to its hoard of gold, but it also moved a lot of it home. In November 2019, Glapiński announced that Poland had repatriated 100 tons of gold, moving it from England.
"The gold symbolizes the strength of the country," Glapiński told reporters at the time.
As a Reuters report notes that central banks have stepped up purchases of gold, particularly in Eastern Europe, the Middle East and Asia, "often seeing it as a way to reduce reliance on assets such as the US dollar."
For instance, in 2019, the Hungarian central bank announced it boosted its gold reserves 10-fold. A statement by the bank said the increase in gold stocks was intended to increase financial stability and strengthen market confidence.
In keeping with the historical role of gold, it remains one of the safest instruments in the world, which, even under normal market conditions, exposes its stability and confidence."
A number of countries have also repatriated some or all of their gold reserves over the last several years, most recently Hungary and Romania. In the summer of 2017, Germany completed a project to bring half of its gold reserves back inside its borders. The country moved some $31 billion worth of the yellow metal back to Germany from vaults in England, France and the US. In 2015, Australia announced a plan to bring half of its reserves home. The Netherlands and Belgium also launched repatriation programs. Even the state of Texas has put a plan in place to bring its gold within state borders.
Gold repatriation underscores the importance of holding physical gold where you can easily access it. Gold-backed exchange-traded funds (ETFs) and "paper gold" have their place. But true security and stability come from physical possession of precious metals. If you can't hold it in your hand, you don't really possess it. That's exactly why these countries are bringing their gold home, safe within their own vaults.
Peter Schiff has talked about central bank gold-buying. He has noted that the US went off the gold standard in 1971, but he thinks the world is going to go back on it.
The days where the dollar is the reserve currency are numbered and we're going back to basics. You know, everything old is new again. Gold was money in the past and it will be money again in the future, and central banks that are smart enough to read that writing on the wall are increasing their gold reserves now."
Ron Paul made a similar point in an episode of the Liberty report. He said foreign central banks are increasingly gravitating to sound money like gold and ripping themselves away from the Fed's dollar.
************
••••
The Liberty Beacon Project is now expanding at a near exponential rate, and for this we are grateful and excited! But we must also be practical. For 7 years we have not asked for any donations, and have built this project with our own funds as we grew. We are now experiencing ever increasing growing pains due to the large number of websites and projects we represent. So we have just installed donation buttons on our websites and ask that you consider this when you visit them. Nothing is too small. We thank you for all your support and your considerations … (TLB)
••••
Comment Policy: As a privately owned web site, we reserve the right to remove comments that contain spam, advertising, vulgarity, threats of violence, racism, or personal/abusive attacks on other users. This also applies to trolling, the use of more than one alias, or just intentional mischief. Enforcement of this policy is at the discretion of this websites administrators. Repeat offenders may be blocked or permanently banned without prior warning.
••••
Disclaimer: TLB websites contain copyrighted material the use of which has not always been specifically authorized by the copyright owner. We are making such material available to our readers under the provisions of "fair use" in an effort to advance a better understanding of political, health, economic and social issues. The material on this site is distributed without profit to those who have expressed a prior interest in receiving it for research and educational purposes. If you wish to use copyrighted material for purposes other than "fair use" you must request permission from the copyright owner.
••••
Disclaimer: The information and opinions shared are for informational purposes only including, but not limited to, text, graphics, images and other material are not intended as medical advice or instruction. Nothing mentioned is intended to be a substitute for professional medical advice, diagnosis or treatment.