ER Editor:  See another RT report from this year titled 'This is shameful': Tory austerity pushes 1.5 million below breadline, 3.7 million to food banks.
********
'Millions still in poverty': UN send poverty rapporteur to UK over austerity
RT
A special UN advisor on extreme poverty and human rights is touring the UK to assess the impact of austerity on people living in some of the most deprived areas of the country.
UN Special Rapporteur Philip Alston's primary goal is to identify examples of social inequalities and systematic neglect, which according to the United Nations, is then used to develop "constructive dialogue with governments, international organizations, civil society and other relevant actors."
Since 1998, the UN special rapporteur has travelled to examine extreme poverty in places like Ghana, Yemen, Benin, Sudan, the US, Portugal and Saudi Arabia. The UK will now join these ranks thanks to concerns over its austerity measures.
In a statement ahead of Alston's tour, the UN said submissions from charities, academics, and public institutions were "by far" the most they've ever received before a country visit.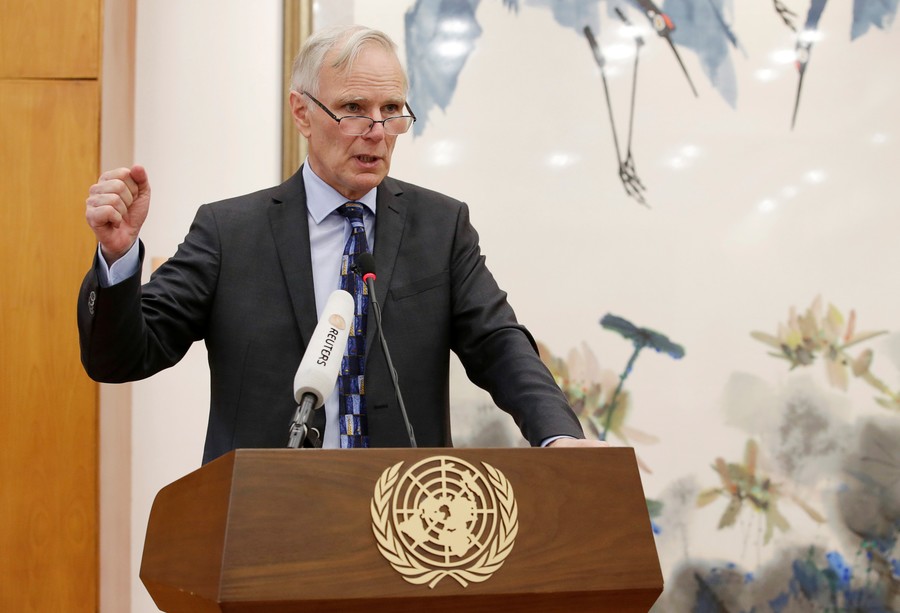 One submission by the End Child Poverty Coalition claims that since 2010 "child poverty has risen more than poverty in other sections of the population."
Alston is expected to travel around the UK for two weeks visiting London, Glasgow, Belfast, Bristol, Cardiff and Newcastle before producing an interim report. Alston is also due to visit Jaywick Sands, an Essex community which featured in a Republican midterms advert attacking the Democratic Party and Nancy Pelosi. The area was once named one of the most deprived areas of the UK.
The visit comes after Philip Hammond's recent budget declarations that "austerity is over." Last week the Chancellor of Exchequer indicated a windfall for public services after years of cutbacks. The UK government has said absolute levels of poverty have decreased in the last eight years.
However, Alston will be investigating whether British government actions in recent years have contributed to poverty levels throughout the country.
"The United Kingdom is one of the richest countries in the world, but millions of people are still living in poverty there," he said ahead of his visit.
"The government has made significant changes to social protection in the past decade, and I will be looking closely at the impact that has had on people living in poverty and their realization of basic rights."
************
ER recommends other articles by RT