ER Editor: Readers may also be interested in this piece by Brian Dunning for Skeptoid from 2017 titled Alert 747: The Vela Incident. Of note:
Something happened on the ocean on September 22, 1979 between South Africa and Antarctica. Some say it was a nuclear explosion; some say it was a natural event of some kind. Nobody's known to have seen it; all we have are some remote detections, but they don't add up very well. We also have some international politics, some government panels and coverups, some declassified documents covered in redactions, and a whole lot of data. We also have satellites and spies. This was the famous Vela Incident of 1979, also called the South Atlantic Flash. …

It all started with the Vela satellites, a fleet of twelve satellites launched from 1963 to 1970, intended to monitor compliance with the Partial Test Ban Treaty between the United States, United Kingdom, and the Soviet Union. This treaty allowed only underground nuclear testing, so the Vela satellites were built to detect any explosions either in space or in the atmosphere. Then, on September 22, 1979, about 3:00am local time, ba-boom. Vela 6911 caught the distinctive double flash of a nuclear detonation. The event was logged as Vela Alert 747.

…

Why Israel and South Africa? And how did Carter know this within hours? The two nations' relationship was an interesting one. Israel wanted nuclear weapons but the international community didn't want them to. South Africa, with its official policy of apartheid, was an international pariah; but they did have one thing that everyone wanted: uranium. What better partnership could there be? Two nations, both outcast internationally, with a common goal and the expertise and the resources. We know that South Africa did provide Israel with uranium in the 1960s and again in the 1970s. South Africa had been caught preparing a site for underground nuclear tests in 1977 by both the Soviet Union and the United States, but was compelled to shut it down to protect its contract for French nuclear reactors. Israel's nuclear weapons capability has always been an open secret, but they've never been proven to have conducted a successful test.
********
Jimmy Carter Turned A Blind Eye To Israeli Nuclear Test, Declassified Docs Reveal
The truth is emerging four decades after the fact: the Carter administration knew of a clandestine Israeli nuclear test in the 1970s, but turned a blind eye, Foreign Policy reported this weekend, based on new analysis of declassified government documents.
The report strongly suggests the administration was worried about Carter's re-election should the Israeli test be revealed, and also about negative impact on the Israel-Egypt peace treaty, only a year old at the time. The FP report begins dramatically:
Shortly before sunrise on Sept. 22, 1979, a U.S. surveillance satellite known as Vela 6911 recorded an unusual double flash as it orbited the earth above the South Atlantic. At Patrick Air Force Base in Florida, where it was still nighttime on Sept. 21, the staff in charge of monitoring the satellite's transmissions saw the unmistakable pattern produced by a nuclear explosion — something U.S. satellites had detected on dozens of previous occasions in the wake of nuclear tests. The Air Force base issued an alert overnight, and President Jimmy Carter quickly called a meeting in the White House Situation Room the next day.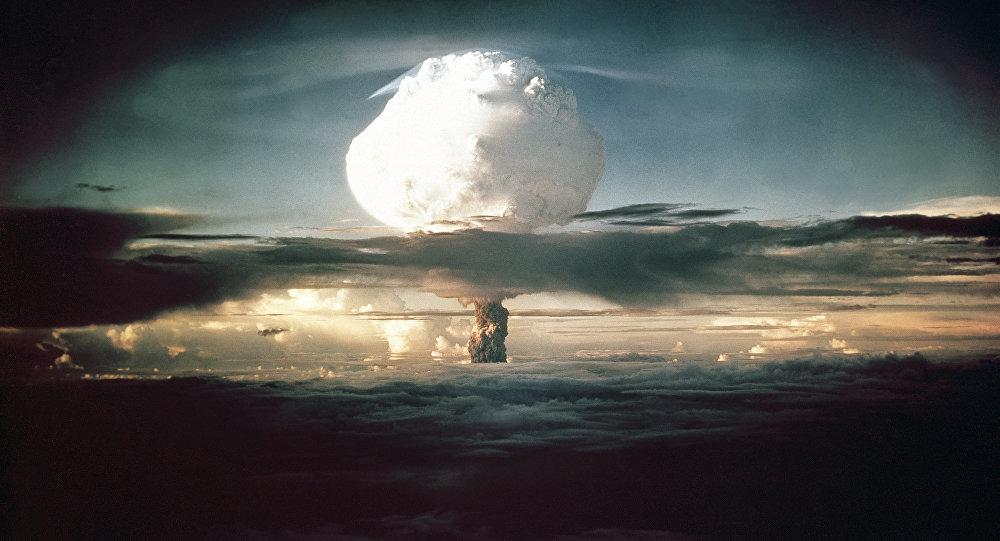 .
Carter wrote in his diary of the September 22, 1979 event: "There was an indication of a nuclear explosion in the region of South Africa – either South Africa, Israel using a ship at sea, or nothing," according to the report.
Problem was that under the 1977 Glenn Amendment to the Arms Export Control Act, the United States would have to cease all arms assistance to any nation not a signatory to the Nuclear Non-Proliferation Treaty should they conduct a nuclear test.
So to deflect the potential for a scandal and forced cessation of US aid to Israel's military, the administration convened a panel of 'experts' and scientists whose job it was to publicly dismiss the possibility that Israel detonated a nuke. This would be the official line of the administration within the DoD: to essentially cover-up the satellite findings and to proclaim is wasn't a nuclear flash at all detected on that day.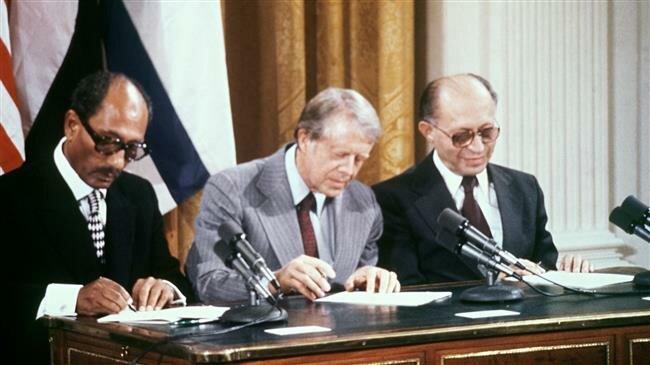 .
"It is our collective judgment that the September 22 signal was probably not from a nuclear explosion," the panel concluded in May 1980.
And yet, the internal documentary record said otherwise, as indicated by President Carter's own hand:
"We have a growing belief among our scientists that the Israelis did indeed conduct a nuclear test explosion in the ocean near the southern end of Africa," the former president personally recorded in his diary on February 27, 1980.
The Foreign Policy report revealed, shockingly: "The Carter administration was so afraid to enforce the Partial Test Ban Treaty against Israel's 1979 violation that it did what it could to erase or keep hidden evidence of its detection of a test." Thus the hard science and evidence survived in the classified records, while the lie and cover-up attempt did also.
From there it became an entrenched lie. All future administrations would use it as a smokescreen to shield public attention from what top officials well understood — that close US ally Israel has long been a nuclear power, despite its public stance to the world that it is not.
"Subsequent administrations, Republican and Democratic alike, went along with this, and the US government still pretends it knows nothing about any Israeli nuclear weapons," FP concluded further.
The official US government line to this day is that what was recorded by the Vela 6911 satellite was not an Israeli nuclear test. However FP's team of scientists, academics, and former government officials and nuclear experts that analyzed the declassified record and data have offered their glaring contradiction in a foremost establishment policy magazine.
"We believe, based on a great deal of documented and anecdotal evidence, that the Vela event was indeed the detection of a low-yield Israeli nuclear test," the report concluded.
************
••••
The Liberty Beacon Project is now expanding at a near exponential rate, and for this we are grateful and excited! But we must also be practical. For 7 years we have not asked for any donations, and have built this project with our own funds as we grew. We are now experiencing ever increasing growing pains due to the large number of websites and projects we represent. So we have just installed donation buttons on our websites and ask that you consider this when you visit them. Nothing is too small. We thank you for all your support and your considerations … (TLB)
••••
Comment Policy: As a privately owned web site, we reserve the right to remove comments that contain spam, advertising, vulgarity, threats of violence, racism, or personal/abusive attacks on other users. This also applies to trolling, the use of more than one alias, or just intentional mischief. Enforcement of this policy is at the discretion of this websites administrators. Repeat offenders may be blocked or permanently banned without prior warning.
••••
Disclaimer: TLB websites contain copyrighted material the use of which has not always been specifically authorized by the copyright owner. We are making such material available to our readers under the provisions of "fair use" in an effort to advance a better understanding of political, health, economic and social issues. The material on this site is distributed without profit to those who have expressed a prior interest in receiving it for research and educational purposes. If you wish to use copyrighted material for purposes other than "fair use" you must request permission from the copyright owner.
••••
Disclaimer: The information and opinions shared are for informational purposes only including, but not limited to, text, graphics, images and other material are not intended as medical advice or instruction. Nothing mentioned is intended to be a substitute for professional medical advice, diagnosis or treatment.