ER Editor: The den par excellence of child trafficking and adrenochrome production gets its 'first joint walkout in SIX decades'. Writers have been on strike since early May. The Sound of Freedom movie is doing well apparently – in those theatres that aren't finding a pretext to get the viewing audience out of the building, literally (see tweets below). #Sound of Freedom Discerning readers who watch American TV and movies will have noticed a distinct absence of certain celebrities in the last 3 or so years. Or reports of their likeness being used. A perfect reason to get the notoriously woke people out on the picket lines and thoroughly distracted.
The Sound of Freedom was complete and finished 5 years ago, but very powerful people and organizations including Disney, Netflix and Amazon did everything they could to stop the world from knowing the truth about how widespread Pedophilia and child sex is.https://t.co/2qMm8xJM9j

— Truth Justice ™ (@SpartaJustice) July 13, 2023
The success of 'Sound of Freedom' has sent the legacy media into another collective fit of outrage.

A CBC columnist called the anti-child trafficking movie "a dog whistle for xenophobic pro-life types."

Watch Ratio'd with @Harry__Faulkner: https://t.co/cRF2lEj0sm

— True North (@TrueNorthCentre) July 13, 2023
I'm hearing reports that movie theaters are strategically sabotaging Sound of Freedom by turning the AC off.
If this is true, who is giving these orders?
I've never heard of a movie theaters doing this to any other showing… pic.twitter.com/CCcDoHUyiq

— PatriotsInControl🇺🇲 (@PatriotsControl) July 13, 2023
It's never been this difficult to see a film in theaters. Sound of Freedom has Hollywood spooked. pic.twitter.com/7IwaKnpve5

— Citizen Free Press (@CitizenFreePres) July 13, 2023
BREAKING: Special Screening of Sound of Freedom with President @realDonaldTrump, @jimcaviezelfilm, @TimBallard and @EVerastegui at Trump National Golf Club Bedminster, NJ on Wednesday, July 19th. pic.twitter.com/yu00BAbu87

— Grace Chong 🇺🇸 (@gc22gc) July 13, 2023
********
Hollywood Grinds To A Halt As Actors And Writers Go On Strike Together For First Time In Six Decades
Actors and writers in Hollywood have staged the first joint walkout in six decades, saving the country – if not the world, from the production of crappy, woke entertainment, at least for now.
The Screen Actors Guild, which represents approximately 160,000 performers, announced the strike on Thursday after failing to reach a new labor agreement with Alliance of Motion Picture & Television Producers, which represents studios including Walt Disney Co. and Netflix Inc, Bloomberg reports.
The Writers Guild of America, meanwhile has been on strike since May 2, shutting down late-night TV programs like The Tonight Show, halting many projects in progress and imperiling the traditional release of new broadcast TV shows starting in September.

In a statement after the strike announcement, the studio alliance said the union "has regrettably chosen a path that will lead to financial hardship for countless thousands of people who depend on the industry." -Boomberg
According to the studios, double-digit percentage increases in salaries and higher pension and health benefits, plus a boost in residuals (the money actors and other receive when shows are rerun), weren't enough. Also offered were protections against the use of actors' digital likenesses.
DAMON: ".. nobody wants a work stoppage, but if our leadership is saying that the deal isn't fair, then we gotta hold strong until we get a deal that's fair for working actors. .. We gotta do what's right by them."@DEADLINE #ActorsStrike https://t.co/mXECaJS5XG

— Carl Quintanilla (@carlquintanilla) July 13, 2023
A key dispute which remains unresolved is compensation from streaming services as online video entertainment cannibalizes broadcast and cable TV.
"I cannot believe how far apart we are in so many things," said SAG president Fran Drescher. "The entire business model has been changed by streaming. This is a moment of history. That is a moment of truth."
The move has halted work on shows such as Abbott Elementary and Netflix's Stranger Things.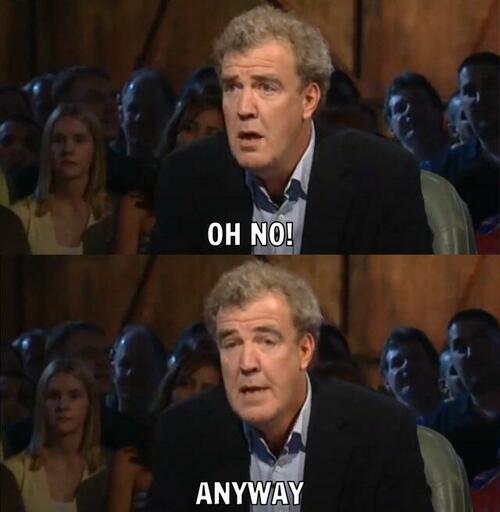 If the strikes last more than a few days, the impact will be far greater than just the writer's strike alone. Meanwhile, actors will have to stop promoting upcoming projects and refuse to attend events such as Comi-Con International which is scheduled for next week.
Stars already on the picket lines in support of the writers include Jane Fonda, Susan Sarandon, Rob Lowe and Mark Ruffalo.
According to Disney CEO Bob Iger, the strike will have a "very, very damaging effect on the whole industry."
"This is the worst time in the world to add to that disruption," he told CNBC.
The last time writers and actors staged a walkout at the same time was in 1960, when SAG was led by Ronald Reagan. In 2007, writers alone walked out for 100 days, which cost the California economy and estimated $2.1 billion in lost output.
The current cost of a strike, according to the guild, is $30 million a day based on its members alone.
************
••••
The Liberty Beacon Project is now expanding at a near exponential rate, and for this we are grateful and excited! But we must also be practical. For 7 years we have not asked for any donations, and have built this project with our own funds as we grew. We are now experiencing ever increasing growing pains due to the large number of websites and projects we represent. So we have just installed donation buttons on our websites and ask that you consider this when you visit them. Nothing is too small. We thank you for all your support and your considerations … (TLB)
••••
Comment Policy: As a privately owned web site, we reserve the right to remove comments that contain spam, advertising, vulgarity, threats of violence, racism, or personal/abusive attacks on other users. This also applies to trolling, the use of more than one alias, or just intentional mischief. Enforcement of this policy is at the discretion of this websites administrators. Repeat offenders may be blocked or permanently banned without prior warning.
••••
Disclaimer: TLB websites contain copyrighted material the use of which has not always been specifically authorized by the copyright owner. We are making such material available to our readers under the provisions of "fair use" in an effort to advance a better understanding of political, health, economic and social issues. The material on this site is distributed without profit to those who have expressed a prior interest in receiving it for research and educational purposes. If you wish to use copyrighted material for purposes other than "fair use" you must request permission from the copyright owner.
••••
Disclaimer: The information and opinions shared are for informational purposes only including, but not limited to, text, graphics, images and other material are not intended as medical advice or instruction. Nothing mentioned is intended to be a substitute for professional medical advice, diagnosis or treatment.