ER Editor: The tide must surely be shifting somewhat in the UK political class for someone like Conservative MP (and former minister) Esther McVey to be saying what is reported below (she is also a presenter on GBNews). We recall it wasn't too long ago when MP Andrew Bridgen got vilified for coming out with truths about the 'vaccines', etc. and got booted out of the Conservative Party McVey represents. On several occasions he was speaking to a relatively empty parliamentary chamber.
An outspoken MP and not always one supportive of people's suffering (see also here; heck, she's in the UK Tory party!), she is known to speak her mind. Maybe in this case she's putting herself on the right side of history before the shoe finally drops.
Notice how the urge to improve the vaccine reporting system is based on the fear that the public will refuse other vaccines and thereby threaten public health. Sigh. This is another hurdle to overcome, but one which is beginning to be made, as evidence shows that highly vaccinated populations (regular shots) produce sicker populations.
***
This is Andrew Bridgen's latest —
The evidence I have provided to the Attorney General and the Prime Minister indicates that the MHRA enabled Pfizer to do a 'bait and switch' with their vaccine.
The one tested on 44k individuals and approved was not the same as the one rolled out to the public across the globe. https://t.co/9liwpqUbY4

— Andrew Bridgen (@ABridgen) August 8, 2023
Exposing the vaccine harms is very like the Brexit Referendum campaign. The Establishment vs The People.

The establishment control the media narrative and all the major political figures and parties, but they have no one campaigning on the ground. In the end the people win ! pic.twitter.com/0uSnjnQiym

— Andrew Bridgen (@ABridgen) August 9, 2023
********
Covid Vaccines Are "Disproportionately" Harmful and Up to 98% of Injuries Are Being Missed, Says Senior Conservative MP
WILL JONES for DAILY SCEPTIC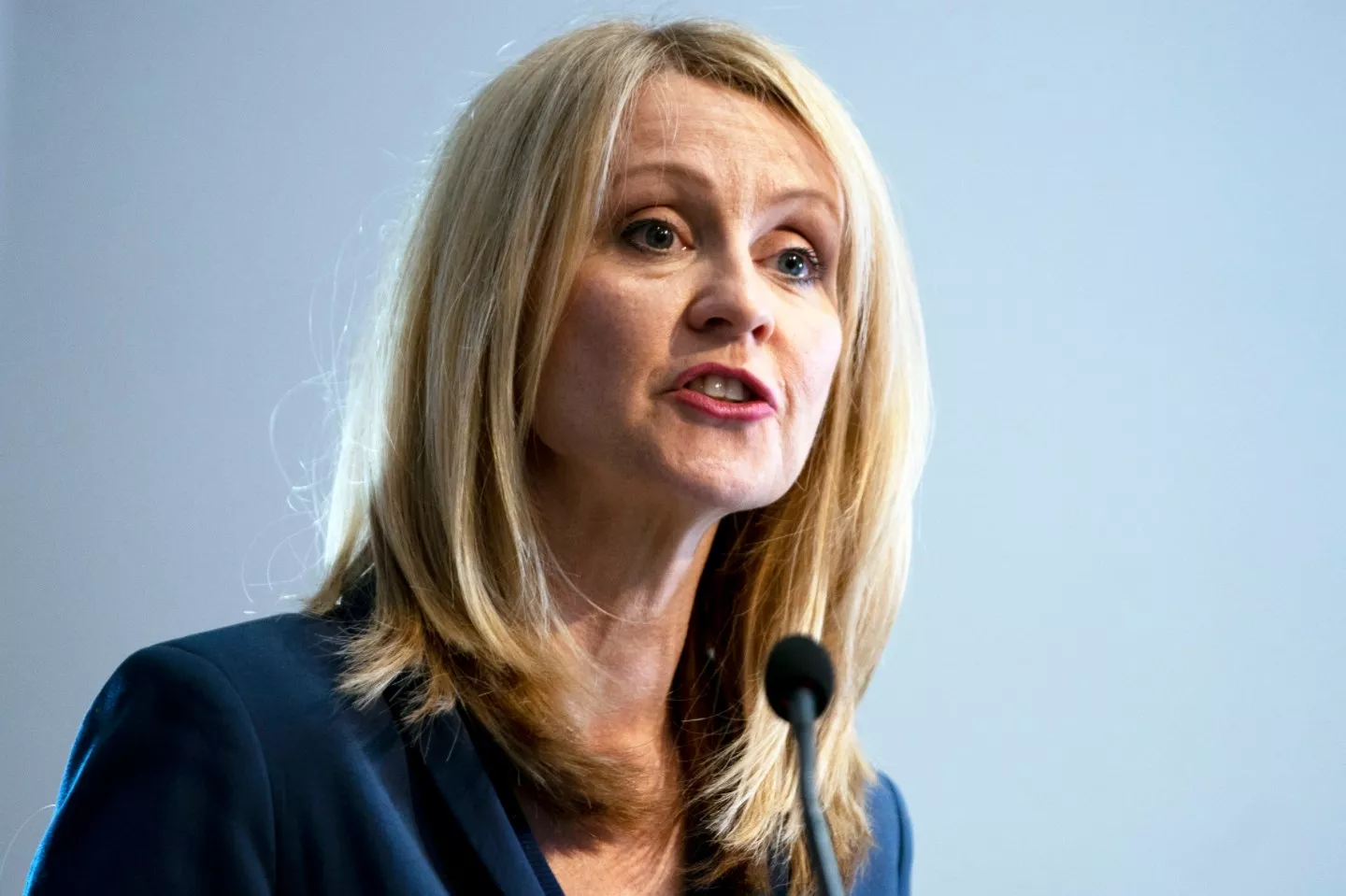 The APPG heard about the failings of the Yellow Card system, set up to act as an early warning system for unexpected adverse drug reactions, and the Vaccine Damage Payment Scheme (VDPS), the main source of vaccine injury compensation.
Professor Carl Heneghan described how under-reporting of adverse drug reactions to the Yellow Card system could be as high as 98%, meaning the ability to detect signals and assign causation is substantially hindered. Peter Todd, the solicitor acting for 43 individuals who suffered blood clots as a result of AstraZeneca vaccination, talked about his previous experience dealing with cases of adverse reactions to vaccines and vaccine damage claims. He told MPs that the VDPS is letting down those with injuries and families of those who died as a result of their injury, with some applications taking more than 18 months.
Professor Heneghan, Professor of Evidence-Based Medicine at the University of Oxford, went on to question whether the Yellow Card system ensures the safe and effective use of medicines, vaccines and medical devices:
In theory, the Medicines and Healthcare products Regulatory Agency (MHRA) relies on the early warning system provided by Yellow Card reports of suspected adverse drug reactions (ADRs) to signal possible harms from pharmaceuticals. In practice the system is woefully inadequate, much too complicated and is failing. If you consider that ADRs are a major cause of hospital admissions, 6.5%, then Yellow Card reports represent a valuable source of information not only to protect public health but reduce the cost to the health system, which can only be a good thing. But the ability to detect signals and assign causation are hindered by substantial problems, not least under-reporting. In 2018 the MHRA 'estimated that only 10% of serious reactions and between 2-4% of non-serious reactions are reported' a view backed up by the Independent Medicines and Medical Devices Safety Review (IMMDSR) which reported gross under-reporting. The same system reports on the COVID-19 vaccines, and despite claims by the MHRA that reporting rates for Covid vaccines are better due to higher public awareness, there appears to be no evidence base for this heightened awareness.

Patients are being let down but the key question is, how do we resolve this. Systems across other countries such as Denmark, Norway and Sweden are better at identifying adverse reactions, as we saw with VITT caused by the AstraZeneca vaccine. Should the MHRA, our regulatory body, be primarily funded by fees derived from services to the pharmaceutical industry? We could improve the reporting system and the MHRA has published various strategies and proposals to do so but fine words butter no parsnips. The bottom line is that the MHRA has failed in its remit to keep patients safe. Its approach to patient safety requires a radical overhaul encompassing legislative changes on reporting and, in a system beset by conflicts of interest, changes to how the MHRA is funded. A failure to act will only lead to more harm.
Peter Todd, a solicitor with 30 years post-qualification experience and a particular interest in cases of adverse reactions to vaccines said:
I have dealt with such cases for many years, including acting for 86 people who contracted narcolepsy due to the 2009 Pandemrix swine flu vaccine. I have noticed many parallels between that and the Covid vaccine, a hasty roll out of an under-tested emergency vaccine using new technology and for which the Government gave an indemnity against any civil claims. So the VDPS is the main source of compensation as, contrary to the impression the Prime Minister gave in answer to a question in the House, no claim against a manufacturer has ever succeeded in a U.K. court. To give an idea of how poorly the VDPS is functioning, as of June 20th, of 6,183 applications for compensation, it has determined 2,101, 33% so far and 139 applications have been waiting for more than 18 months, excessively long despite additional resources.

Only 119 awards have so far been made for severe disability as a result of vaccination, which includes 44 fatalities. Another concern is how the assessments are done. One hundred and sixty two claims have been awarded nothing because it was judged that disablement caused by the vaccine was not sufficiently severe, yet often the doctor making the assessment will not have met with or spoken to the applicant. So a large number of cases are being wrongly refused and it can be some time before they can appeal, sometimes several years. I do not want to discourage people from having vaccines but I would suggest that where a new vaccine technology is introduced into a population, testing is extremely important. Equally important, as we will never be able to prevent all adverse drug reactions, is the whole process of vaccine damage payments which needs a fundamental overhaul. Otherwise I am concerned that the lack of trust in the compensation system may cause people to stop having other vaccines, which is ultimately damaging to public health (ER: Would it be, really?).
Listening to the speakers, Pandemic Response and Recovery APPG Co-Chair and former Government Minister Esther McVey said:
What we heard has been extremely concerning. The entire system is failing patients, from start to finish. The regulator, the MHRA's approach to patient safety, the inadequacy of the Yellow Card system for reporting suspected adverse drug reactions and the way the VDPS compensates those who become injured, are all compromised and that is severely compromising patient safety.

One serious concern is the knock-on effect on people's inclination to have vaccines generally. Many could be dissuaded from taking other vaccines, we have all seen the recent warnings of a measles outbreak in London due to low levels of vaccination. These vaccines seem to have a disproportionate adverse reaction rate, with injuries including strokes, blood clots, heart attacks, amputations and neurological conditions. So a reporting system that misses as many as 98 out of 100 adverse reactions, inevitably misses safety signals. While a compensation scheme that seems loaded against the victims, beset by delays and poor diagnostic processes, is unacceptable and does nothing to improve flagging public trust.

Enough independent reports have criticised the MHRA, most recently IMMDS Review, chaired by Baroness Cumberlege. It is now time for a root and branch overhaul of the MHRA, to separate its regulatory approval duties from its post marketing pharmacovigilance and improvements to the Yellow Card reporting system. We also need a decent compensation scheme, which says if you are damaged then you will be supported with a fair and generous compensation. The Government must get behind these reforms, otherwise I fear we risk destroying public trust further, increasing long term reticence in vaccines in particular which could lead to a resurgence of diseases.
Pandemic Response and Recovery APPG Co-Chair Graham Stringer MP said:
Unfortunately we have heard the disturbing information that adverse reactions are not being properly recorded. We have also heard significant concerns raised about the MHRA and their ability to properly monitor drug safety and detect any potential safety signals. I think the example of the time lag between AstraZeneca being suspended in Denmark, Norway and Iceland and being suspended here is a case in point. Why did the MHRA not act when its scientific review of U.K. reports of blood clots with lowered platelets concluded strong evidence of a link with AstraZeneca's vaccine?

The public embraced the vaccine rollout in good faith and it is only right that we look after those individuals and their families who have suffered serious or even fatal reactions. So it is extremely concerning to hear that those applying to the VDPS are facing long waits and many are being wrongly refused. I agree that we need to see some fundamental changes to the MHRA, the Yellow Card system and VDPS. The current situation is unfair and risks damaging trust in public health for generations to come.
************
••••
The Liberty Beacon Project is now expanding at a near exponential rate, and for this we are grateful and excited! But we must also be practical. For 7 years we have not asked for any donations, and have built this project with our own funds as we grew. We are now experiencing ever increasing growing pains due to the large number of websites and projects we represent. So we have just installed donation buttons on our websites and ask that you consider this when you visit them. Nothing is too small. We thank you for all your support and your considerations … (TLB)
••••
Comment Policy: As a privately owned web site, we reserve the right to remove comments that contain spam, advertising, vulgarity, threats of violence, racism, or personal/abusive attacks on other users. This also applies to trolling, the use of more than one alias, or just intentional mischief. Enforcement of this policy is at the discretion of this websites administrators. Repeat offenders may be blocked or permanently banned without prior warning.
••••
Disclaimer: TLB websites contain copyrighted material the use of which has not always been specifically authorized by the copyright owner. We are making such material available to our readers under the provisions of "fair use" in an effort to advance a better understanding of political, health, economic and social issues. The material on this site is distributed without profit to those who have expressed a prior interest in receiving it for research and educational purposes. If you wish to use copyrighted material for purposes other than "fair use" you must request permission from the copyright owner.
••••
Disclaimer: The information and opinions shared are for informational purposes only including, but not limited to, text, graphics, images and other material are not intended as medical advice or instruction. Nothing mentioned is intended to be a substitute for professional medical advice, diagnosis or treatment.