Arab 'mafia' infiltrates German police, state services – German police union official
RT
Powerful Arab criminal clans are actively trying to plant their members into Berlin's police and other state services, a local German Police Union head has claimed. He went on to say the mafia gangs are seeking to control police actions.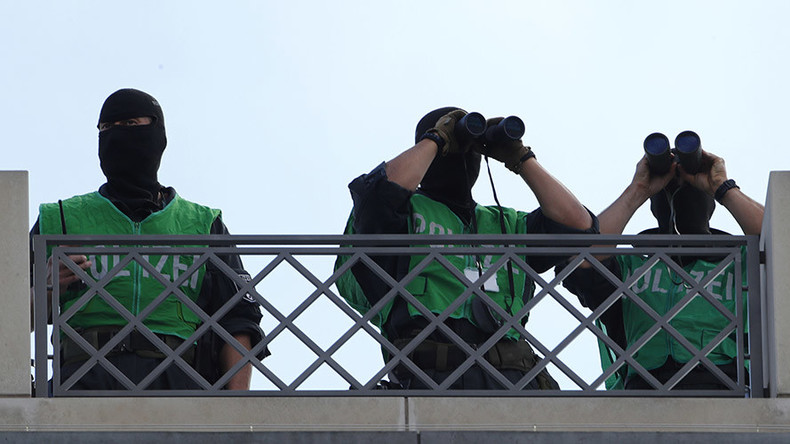 .
Large criminal networks of migrant descent are seeking to provide some of their members access to the inner workings of state services, Bodo Pfalzgraf, the head of the Berlin branch of the German Police Union, told the German broadcaster ZDF on Wednesday. "The truth should be revealed," he said.
.
"There are clear indications that big Arab clans have a [infiltration] strategy and try to keep certain family members away from criminal activities so that they could later infiltrate state services,"
Pfalzgraf
explained
as he appeared on ZDF's 'Morgen Magazin' program. The migrant mafia has
"a vital interest in first-hand knowledge of how the state works, how the police operate and when searches [and raids] are conducted,"
he said.
These developments require special attention from the German authorities, he said, adding that allegations against police should be investigated not by the police itself but by a special task force instead. At the same time, he warned against racial or other forms of profiling by saying that no one should be "denied access to the state services just because of their name."
Pfalzgraf also called for stricter admissions criteria for police enrolments. He said such criteria have not been amended for a long while and are currently failing to meet contemporary realities.
Berlin's police were, however, quick to dispute the allegations concerning potential infiltration by migrant mafia clans. "These claims are definitely false," Berlin police chief, Klaus Kandt, said at a special meeting of Berlin's parliament on Wednesday.
His words were echoed by the Deputy Head of the Berlin Police Department, Margarete Koppers, who said during the same session that any infiltration of police by criminal Arab clans is "ruled out." She went on to say that no members of such clans are studying in any police educational facilities.
The accusations and counter-statements come amid a high profile scandal involving a law student who undertook an internship at one of the German capital's police departments.  The student at the Berlin School of Economics and Law, who is of Arab descent, was arrested after she took photos of confidential police documents and sent them to an unknown contact via the WhatsApp messenger service.
According to the local BZ daily, the 22-year-old female student thus copied photos of wanted members of a suspected Arab criminal clan. The student reportedly volunteered for an internship in this particular police department, the daily added. The incident took place in late October but surfaced in the German media only this week.
Berlin's Interior Minister Andreas Geisel has meanwhile warned against the rise of xenophobia and prejudice against police officers of migrant descent. "That is something I would not tolerate," he said in response to a growing number of complaints within the German police against immigrant recruits.
A lecturer at the Berlin Police Academy was heard complaining in a recently-leaked recording about the poor language skills, lack of respect, and disloyalty of ethnic Turks and Arabs who study at the facility.
The first leak was then followed by a series of new accusations that came in the form of anonymous letters allegedly sent by other members of the German police community. One such letter published by the Tagesspiegel daily said: "The police ranks are open to criminal clans." Allegedly written by a long serving member of Berlin's criminal investigation department, the document said that recruits from these big clans are allowed to join the ranks of the police despite having criminal records.
************
ER recommends other articles by RT