ER Editor: On the entire topic of setting up the Capitol Hill protestors, we're reissuing this short 10-minute video from yesterday with Robert David Steele, Simon Parkes and Charlie Ward. We cannot recommend this video highly enough. Below, we're reissuing stories by Jon Rappoport and Thomas Lifson. We also recommend another video by Simon Parkes from yesterday, Jan 7: LINK
What's REALLY going on here, and where does the Vatican-run satellite fit into this? Nancy Pelosi's laptop was reportedly captured … ouch.
Robert David Steele's tip: visit pedoempire.org for important publication updates
'Trump [still] has four aces in his pack …'
********
Was the assault on the Capitol building a false flag?
JON RAPPOPORT
January 6, 2021
(To join our email list, click here.)
I'm writing this hours before posting it, so events may unfold that add more information.
The first thing you need to ask yourself: was the break-in at the Capitol, while Congress was in session holding a debate about election certification, an attempt to stop a transfer of power to Biden, or an attempt to stop the debate itself—during which legislators would have laid out evidence of fraud?
The assault did achieve a stoppage of the debate, which was being carried live on television.
The legislators were evacuated.
We do know that, going back months, Antifa was issuing memos to its members to appear at Trump rallies posing as supporters of the president, wearing appropriate gear, so that when Antifa caused trouble and committed violence, their actions would be blamed on Trumpers.
I'm not saying all the people who broke through into the Capitol today were Antifa, but their members could have led the way, stirring up anger and moving at the head of the hundreds who knocked down barriers and forced back the police.
Shortly before the break-in, C-Span was airing a senator's rebuttal to Mitch McConnell's speech. McConnell gave one of those smooth clichéd-filled presentations, claiming there was no evidence of fraud on a scale that would have overturned the election. His main (irrelevant) point was, the courts found no reason to rule against Biden's victory.
The rebuttal was quite sharp, basically accusing McConnell of acting as a "ceremonial" performer. And this was only the beginning of the action today in Congressional session. Who knows what would have popped up out of the hopper as the day wore on and the nation watched?
Vice-President Pence—castigated by Trumpers as a betrayer—actually declared he would preside over an open Joint Session of Congress and allow full speeches re. vote fraud, from states in which one senator and one congressional legislator filed objections to rubber-stamping certification of the election.
But that process was sidetracked by the people breaking into the Capitol building.
Instead, we now have incessant media coverage portraying the million protestors in Washington and Trump as destroyers of the nation and "all the values we stand for as Americans…"
I've read and seen reports of Antifa members (from Philadelphia and Tempe) being inside the Capitol building. A close-up photo of one of the protestor's wrists shows a hammer and sickle tattoo. There is a claim that Antifa members were bused into DC a day before the rally.
Obviously, if the assault on the Capitol building was a false flag, all the blame cascading down on Trumpers paves the way for Biden and his handlers to carry out even more draconian measures on the American people, under the rubric of National Security—piled on top of the COVID lockdowns.
The short attention span of television viewers shifts further away from the violent Antifa riots in US cities over the past six months.
And whereas media portrayed Antifa riots as "largely peaceful disturbances," we can look forward to months of pompous posturing about Wednesday's events in DC.
Biden will be "the sane president" who restored peace and order.
Trump resisters who refuse to acknowledge Biden's election will be characterized, over and over, as dangerous lunatics.
For the next 20 years, media will play up Wednesday, January 6, 2021, as the dark day America almost broke apart. You can bet a few dozen production companies are already editing footage for "stunning, award-winning" documentaries.
Democrats are feeling a burst of confidence that Trump's career as a politician is over—since he will forever be linked to "The Insurrection of January 6."
In their eyes, this is far better than a physical assassination.
On the night of February 27, 1933, a fire was set in the German Reichstag, the national parliament. It burned a significant portion of the structure. Many historians state Hitler's people set that fire—which at the time was successfully blamed on his main political opponent, the Communist Party. The tactic allowed Hitler to consolidate his final needed piece of national power.
Alongside the endorsement and support of IG Farben, the biggest pharmaceutical and chemical cartel in the world, the Reichstag false flag gave Hitler control over the fate of Germany.
False flags do work.
---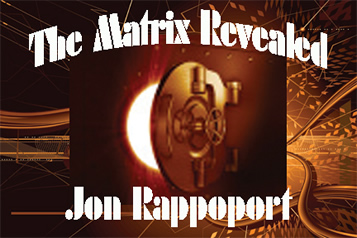 (To read about Jon's mega-collection, The Matrix Revealed, click here.)
---
Jon Rappoport
The author of three explosive collections, THE MATRIX REVEALED, EXIT FROM THE MATRIX, and POWER OUTSIDE THE MATRIX, Jon was a candidate for a US Congressional seat in the 29th District of California. He maintains a consulting practice for private clients, the purpose of which is the expansion of personal creative power. Nominated for a Pulitzer Prize, he has worked as an investigative reporter for 30 years, writing articles on politics, medicine, and health for CBS Healthwatch, LA Weekly, Spin Magazine, Stern, and other newspapers and magazines in the US and Europe. Jon has delivered lectures and seminars on global politics, health, logic, and creative power to audiences around the world. You can sign up for his free NoMoreFakeNews emails here or his free OutsideTheRealityMachine emails here.
************
Evidence arises that Antifa planned Wednesday's Capitol storming
There must be a complete and thorough inquiry into the mob action.
January 7, 2021 (American Thinker) — First, to state the obvious, there is no question that Trump-supporters criminally entered the Capitol and behaved abominably. All who breached the inadequate protective perimeter must be prosecuted to the full measure of the law. Throw the book at them!
But there are grounds for suspicion that provocateurs, anxious to discredit Trump, his supporters, conservatives, and those who question the integrity of the presidential vote may have been the point of the spear in violently attacking the Capitol. Rowan Scarborough reports in the Washington Times:
Trump supporters say that Antifa members disguised as one of them infiltrated the protesters who stormed the U.S. Capitol on Wednesday.

A retired military officer told The Washington Times that the firm XRVision used its software to do facial recognition of protesters and matched two Philadelphia Antifa members to two men inside the Senate.

The source provided the photo match to The Times.

One has a tattoo that indicates he is a Stalinist sympathizer. Antifa promotes anarchy through violence and wants the end of America in favor of a Stalinist-state. "No more USA at all" is a protest chant.

XRVision also has identified another man who, while not known to have Antifa links, is someone who shows up at climate and Black Lives Matter protests in the West.
Video available on Twitter (for now) shows a crowd at one door the Capitol and Trump-supporters shouting "That's Antifa!" and trying to stop a black-clad person with a helmet that says "Trump" on its back (suitable for news cameras) from breaking into the building.
Twitter video screen grab (cropped).
This dramatic photo of a black-clad younger climber does not resemble a middle-aged Trump-supporter. It is someone who prepared and probably trained.
Whoever participated in this incursion is a criminal and ought to be prosecuted. Mobs are a terrible thing and can become intoxicated, egged on into behavior most individuals in the mob would not plan and would regret later. That does not excuse them for responsibility, but it does heighten the payoff if and when an agent provocateur acts in order to enflame opponents into self-destructive acts.
There must be a complete and thorough inquiry into the mob action. I wish that I had more faith in the FBI.
Published with permission from the American Thinker.
************
••••
The Liberty Beacon Project is now expanding at a near exponential rate, and for this we are grateful and excited! But we must also be practical. For 7 years we have not asked for any donations, and have built this project with our own funds as we grew. We are now experiencing ever increasing growing pains due to the large number of websites and projects we represent. So we have just installed donation buttons on our websites and ask that you consider this when you visit them. Nothing is too small. We thank you for all your support and your considerations … (TLB)
••••
Comment Policy: As a privately owned web site, we reserve the right to remove comments that contain spam, advertising, vulgarity, threats of violence, racism, or personal/abusive attacks on other users. This also applies to trolling, the use of more than one alias, or just intentional mischief. Enforcement of this policy is at the discretion of this websites administrators. Repeat offenders may be blocked or permanently banned without prior warning.
••••
Disclaimer: TLB websites contain copyrighted material the use of which has not always been specifically authorized by the copyright owner. We are making such material available to our readers under the provisions of "fair use" in an effort to advance a better understanding of political, health, economic and social issues. The material on this site is distributed without profit to those who have expressed a prior interest in receiving it for research and educational purposes. If you wish to use copyrighted material for purposes other than "fair use" you must request permission from the copyright owner.
••••
Disclaimer: The information and opinions shared are for informational purposes only including, but not limited to, text, graphics, images and other material are not intended as medical advice or instruction. Nothing mentioned is intended to be a substitute for professional medical advice, diagnosis or treatment.