Billionaire Branson branded 'a grasping capitalist' for suing cash-strapped NHS
RT
Anger is mounting in the UK against billionaire Richard Branson, who successfully sued the cash-starved National Health Service (NHS) for £328,000 of taxpayer money. Almost 70,000 people have signed a petition calling for him to return the funds.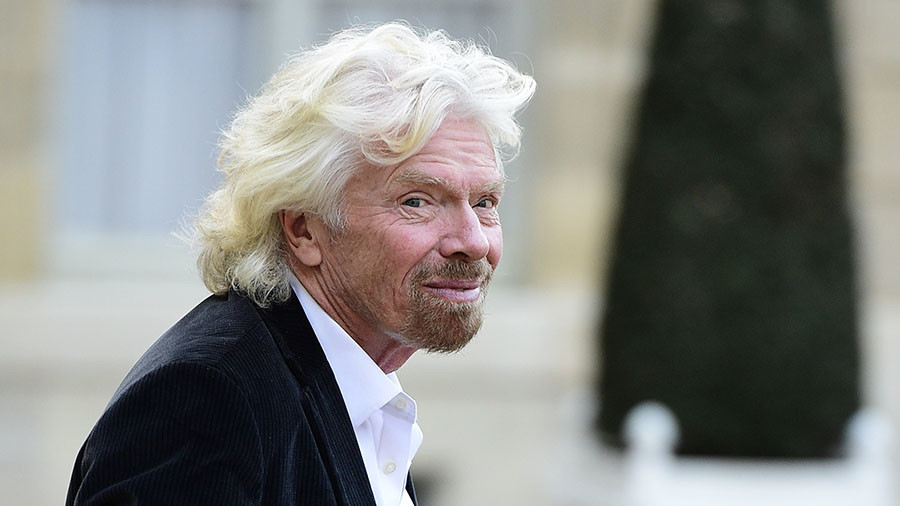 .
The petition reads: "When the NHS is under severe financial pressure, it cannot afford to lose this money. Richard Branson, however, with an estimated personal wealth of over £3.5 billion, can manage perfectly comfortably without it." It urges Branson to apologize, return the money, and to make a personal commitment that his company, Virgin Care, will never again sue the NHS after losing out on a contract.
.
Virgin Care sued the NHS after failing to win an £82 million contract to provide children's health services in Surrey. Instead, the contract was awarded to Surrey Healthy Children and Families Services, a consortium.
Branson's company then took NHS England and Surrey County Council to court, claiming it was "concerned that there may have been serious flaws in the procurement process." Virgin Care won the case, and the amount it was awarded was supposed to have been confidential.
However, NHS magazine the Health Services Journal (HSJ) revealed the settlement had left them with financial liabilities of £328,000. NHS Surrey Downs Clinical Commissioning Group (CCG) initially disclosed the figure in its October finance papers, a reference subsequently removed. It said the level of detail "should not have been included in the report."
Left-wing media outlet Evolve Politics wrote that the fact that Branson was prepared to take the money from a "desperately cash-starved NHS shows he's not really the man-of-the-people he would like us to believe he is. He's just another grasping capitalist ready to make money in any way he can, without a concern in the world for the consequences." 
It added: "But that's exactly what we should expect in the Tories' drive to fully privatize the NHS. Private providers are going to get the nark and sue if they don't get their way. Virgin Care will only be the start of it." 
The UK Labour Party has said it is "scandalous" that the NHS had to defend a legal battle with the company. Shadow Health Secretary Jonathan Ashworth said, according to the Independent: "It's scandalous that NHS money is being wasted on fighting off legal bids from private companies … That is money that could be used for NHS patients who are waiting longer than ever for routine services."
According to the NHS Support Federation, Virgin Care has been awarded NHS contracts worth more than £2 billion since entering the healthcare market in 2010. Just this week it emerged that Lancashire County Council is awarding the company a £104 million contract for child health services.
The NHS Support Federation points out that non-NHS organizations are winning the majority of contracts in several areas: 86 percent of pharmaceutical contracts, 83 percent of patient transport contracts and 76 percent of diagnostic contracts are now in the hands of private providers.
************
ER recommends other articles by RT