ER Editor: Below is a twofer, one from the New York Post and a commentary from Professor Jonathan Turley via Zerohedge.
This type of report, dealing as it does with the politics of school reopenings and teachers' unions in Sweden, just confirms the disgust we have toward a profession we once belonged to, and the sense that a significant, sinister agenda is being played out against our children through teaching unions in many countries. The move to vaccinate children, who aren't particularly affected by Covid, with an experimental gene therapy being another.
********
Swedish professor quits COVID-19 research amid hostility over his findings
The New York Post:
A Swedish professor of epidemiology has quit researching COVID-19 after facing fierce backlash over his findings that the illness poses a low threat to children — undermining the political argument that schools can't reopen.
Dr. Jonas Ludvigsson, a professor of clinical epidemiology at the Karolinska Institute, said he has lost sleep as a result of the "angry messages through social media and email" assailing his study and partly blaming him for Sweden's contrarian COVID-19 strategy, the College Fix reported.
Jonas F. Ludvigsson, Professor at the Department of Medical Epidemiology and Biostatistics at Karolinska Institutet and Senior Physician at the Department of Paediatrics at Örebro University Hospital. Photo: Carl Quick
His research focused on children ages 1 to 16 during the first wave of the pandemic last spring, including those with "laboratory-verified or clinically verified COVID-19, including patients who were admitted for multisystem inflammatory syndrome in children" because it's "likely" related to the bug.
Only 15 children went to the ICU — a rate of 0.77 per 100,000, according to the report. Four had "an underlying chronic coexisting condition" and none died.
As far as teachers, "fewer than" 30 ended up in the ICU during the same period — a rate of about 19 per 100,000.
Ludvigsson also noted that children weren't wearing face masks, while the rest of Swedish citizens were simply "encouraged" to practice social distancing.
Now, due to the backlash Ludvigsson faced over his research, Sweden plans to boost academic freedom protections in law, according to the College Fix.
Higher education minister Matilda Ernkrans told the British Medical Journal that the government is planning to amend the Higher Education Act to ensure "that education and research must be protected to enable people to freely discover, research and share knowledge."
(TLB) Header featured image/Dr. Jonas Ludvigsson/credit: Wikipedia
Pictorial content and emphasis added by (TLB) editors.
********
Sweden Moves To Protect Academic Freedom After Prof Quits COVID Research Due To Harassment
We have been discussing erosion of free speech and academic freedom protections at colleges and universities around the United States. Most faculty have been conspicuously silent as their colleagues are attacked, suspended, or even fired for taking opposing views on systemic racism, police brutality, or movements like Black Lives Matter. In Sweden, the response has been quite different after Professor Jonas Ludvigsson, announced that he would stop all further research on Covid-19 after a campaign of abuse and harassment following his study on the low threat that the virus poses to children and teachers. The country is ramping up protections for academics to combat such cancelling campaign.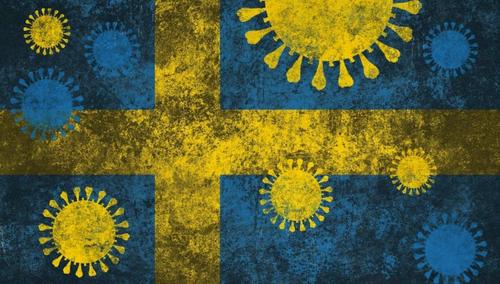 Ludvigsson researches and teaches clinical epidemiology at Sweden's Karolinska Institute. His research is consistent with studies that have long found a low risk to students and teachers.  This research was highlighted during the Trump Administration in a call for the resumption of classes but largely ignored by the media. The argument for reopening schools, particularly for young children, was portrayed as political and "not following the science."  Commercials ran that calls to returning to the classroom was tantamount to "murder."
However, the science has been overwhelmingly supportive of such reopening.
Indeed, Catholic and other private schools in many states never closed without surges in the virus.
Ludvigsson looked at children from age 1 to 16 during the first wave of COVID-19 and found that only 15 children went to the ICU, for a rate of 0.77 per 100,000. Moreover, in the 1-16 age group, there was only a slight increase from the four-month period before the pandemic to the four-month period following the period.
Such studies contradict the media narrative and the position of teacher unions, including many which continue to oppose a return to the classroom despite the science. Accordingly, Ludvigsson was attacked and hounded out of further research.
The response of the country, however, has been different from the response in the United States. Various academic leaders and groups are pushing for legislation designed to protect academic freedom. They are citing a Swedish government study in 2018 found "21 out of 26 universities said that there is a risk that researchers will be exposed to harassment, threats and violence."
The response in the United States is strikingly different. We have been discussing efforts to fire professors who voice dissenting views on various issues including an effort to oust a leading economist from the University of Chicago as well as a leading linguistics professor at Harvard and a literature professor at Penn. Sites like Lawyers, Guns, and Money feature writers like Colorado Law Professor Paul Campus who call for the firing of those with opposing views (including myself).  Such campaigns have targeted teachers and students who contest the evidence of systemic racism in the use of lethal force by police or offer other opposing views in current debates over the pandemic, reparations, electoral fraud, or other issues.
Faculty have largely stayed silent as campaigns target these professors and teachers. While some may relish such cleansing of schools of opposing voices, many are likely intimidated by such campaigns and do not want to be the next targeted by such groups. We have often defended the free speech rights of faculty on the left who have made hateful comments about whites, males, and conservatives. Yet, there is an eerie silence when conservatives are targeted for their own views. Sweden has shown how this is a global issue, but that the response outside of the United States has been markedly different.
************
••••
The Liberty Beacon Project is now expanding at a near exponential rate, and for this we are grateful and excited! But we must also be practical. For 7 years we have not asked for any donations, and have built this project with our own funds as we grew. We are now experiencing ever increasing growing pains due to the large number of websites and projects we represent. So we have just installed donation buttons on our websites and ask that you consider this when you visit them. Nothing is too small. We thank you for all your support and your considerations … (TLB)
••••
Comment Policy: As a privately owned web site, we reserve the right to remove comments that contain spam, advertising, vulgarity, threats of violence, racism, or personal/abusive attacks on other users. This also applies to trolling, the use of more than one alias, or just intentional mischief. Enforcement of this policy is at the discretion of this websites administrators. Repeat offenders may be blocked or permanently banned without prior warning.
••••
Disclaimer: TLB websites contain copyrighted material the use of which has not always been specifically authorized by the copyright owner. We are making such material available to our readers under the provisions of "fair use" in an effort to advance a better understanding of political, health, economic and social issues. The material on this site is distributed without profit to those who have expressed a prior interest in receiving it for research and educational purposes. If you wish to use copyrighted material for purposes other than "fair use" you must request permission from the copyright owner.
••••
Disclaimer: The information and opinions shared are for informational purposes only including, but not limited to, text, graphics, images and other material are not intended as medical advice or instruction. Nothing mentioned is intended to be a substitute for professional medical advice, diagnosis or treatment.